Cartridge Filling
Two-component 2k cartridge filling
Single-component cartridge or syringe filling
Fill any type, size, shape, ratio or cartridge
Work with all major cartridge manufacturers
Low MOQs
Can label cartridges
Single-component and two-component adhesives
Cedesa fills a range of single-component and two-component adhesives into cartridges. Being very much one of our strengths, we can deal with all of the main manufacturers of two-component cartridges and can help source the correct cartridge and mixer nozzles to meet your requirements.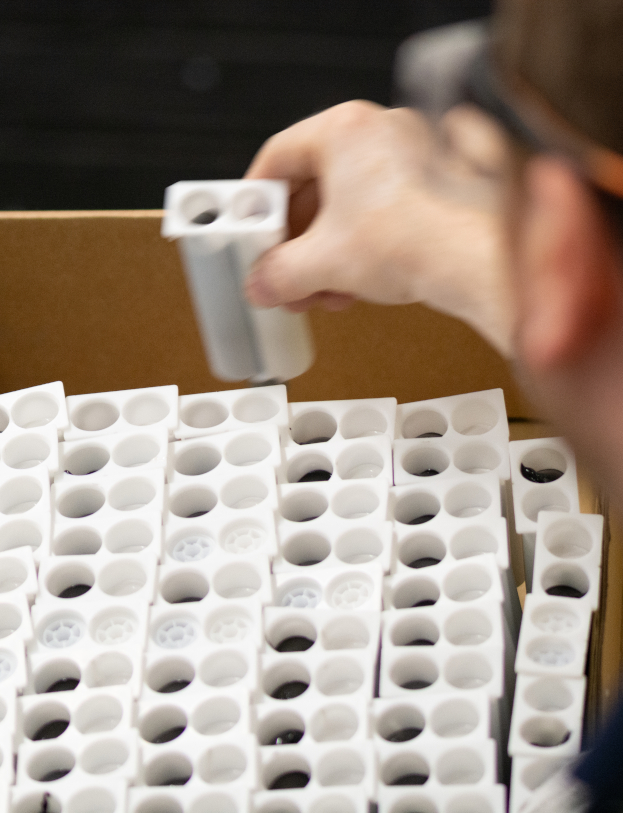 Incredibly experienced in cartridge filling
We are vastly experienced in filling all types of 2k cartridges for epoxy, MMA, polyurethane and other forms of adhesive, either side by side or co-axial, of many different mix ratios.
We also have a very capable mechanical engineering department with many years' experience of manufacturing filling machines and developing filling systems to meet the demands of difficult-to-fill chemical products.
Our highly experienced engineers understand the ins and outs of adhesive cartridge filling to meet the demands of difficult-to-fill chemical products.
Our filling machines also fill many differing types of single-component cartridges, from the standard 330ml 'mastic-style' cartridge to more technical adhesives into a wide variety of styles and sizes allowing us to be involved in epoxy cartridge filling, adhesive cartridge filling, syringe filling and other glue cartridge filling solutions.
We have at least half a dozen machines capable of filling these products and so we are more than capable of meeting any customer's requirements. Recently, we added fully automated machinery for filling longer runs alongside the flexibility of smaller runs on less automated machines, and can fill all sizes of cartridges and ratios on this equipment from 3ml to 825ml. Cedesa has also developed machines to fill through the 'nose' of the cartridge with a vacuum to eliminate air bubbles on larger cartridges. Cartridge filling isn't the only form of packaging solutions we provide. Our other
packaging solutions
include
adhesive packing & filling
,
tube filling
,
bottle filling
, and
blister packing
.