LABELLING
Can manufacture our own labels
Low MOQs
In-house design
Can produce customers' MSDS in any language

Cedesa is all about producing 'own label' for its customers. As a result, we label many of our packages either from sheet by hand or fully automated online from a reel.
Labelling production
We can assist our customers with help in design (as we have our own studio) if they are looking to produce a brand or image from scratch.
Many of our labels are designed and produced in house just-in-time to meet production demands. We meet requirements for short- or long-run order demand or flexibility, where customers supply product into the global, multi-language marketplace and require numerous different language labels for the same pack type.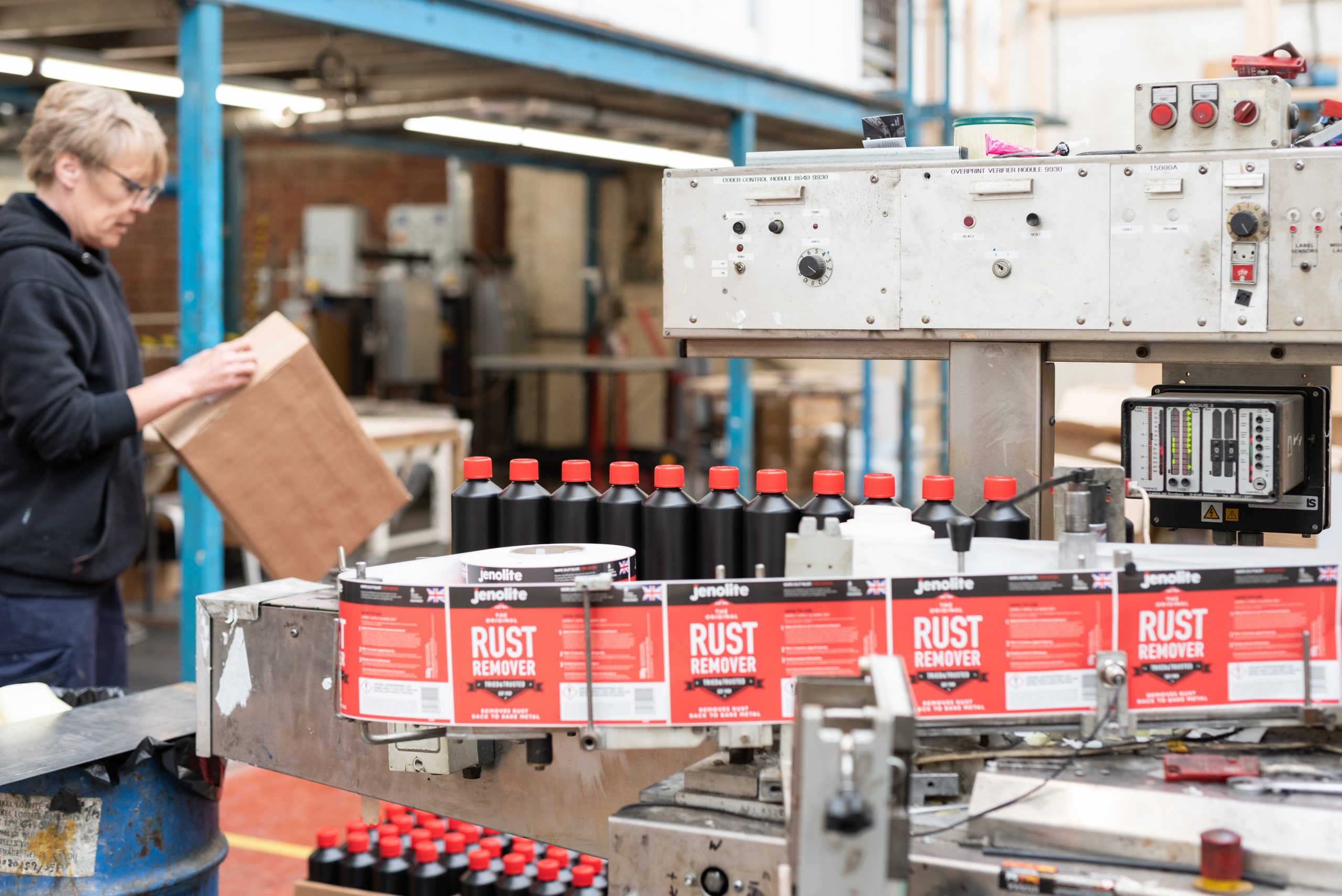 For many customers, increasing compliance and the complexity that this adds relating to ensuring that every health and safety requirement is met on a label means that space can be tight. Printing on demand, in house for us alleviates the need for us to print and hold stock of expensive multi-language labels for some customers, thereby offering them much-needed flexibility and reducing their liability to significant stock holding of labels with us.
We also have 'live' software which updates MSDS (health and safety datasheets) for any chemical product we produce. We are able to offer our customers their own updated datasheets in any language for the full range of chemicals they sell.